Carpet Cleaning Advice for Residents in Denver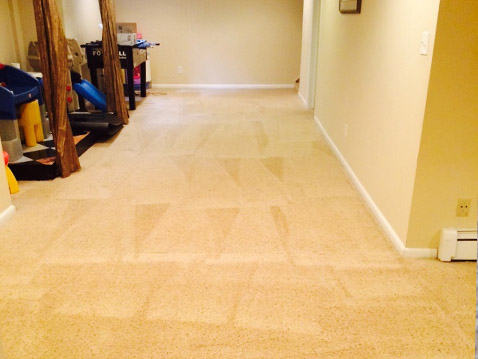 After a professional carpet cleaning service in Denver, CO, has expertly cleaned your carpets, what can you do to keep them looking fresh and new until the next appointment? Outside of not walking on them, there are several easy steps that you can take to protect that newly minted look.
General Maintenance
After a thorough carpet cleaning, assuring that the carpets remain fresh becomes a number one objective in the household. But as things go, an errant stain or spot may appear eventually.
When this happens, taking care of it immediately will keep the stain from setting into the fibers. Usually, stains can be categorized into several types: wine, coffee, tea, soda, ink, and grease.
One rule of thumb is not to rub the stain out. Doing so will only embed the stain deeper into the carpet fibers. Use cold water, and not hot water. Gently blot it off. There are various stain removers on the market; be sure to select the appropriate one for the stain.
But as with all stain removers, it's important to test them on an inconspicuous part of the carpet to make sure they won't damage or change the carpet's color.
Shoes Off
Many households now adopt the old Japanese custom of having guests or family members remove their shoes prior to entering the main part of the house.
This simple task can help keep dirt from being tracked in from the outside. If having your guests remove their shoes seems a bit over the top for you, a well-placed door mat can act as an alternative course of action.
Vacuum Regularly
Dirt on carpets attract more dirt, so one way to prevent this vicious cycle is to vacuum your carpets on a regular basis. But not all vacuums are created equal. Canister vacuum cleaners, while versatile, do not clean as well as machines with agitation brushes.
Upright vacuum cleaners, the most popular models out there, have rotating agitation brushes, which help to dislodge dirt and debris by gently beating the carpet's surface.
These machines come in models that use disposable dirt collection bags. Bagless or "cyclone" technology vacuums store the debris in an easy-to-empty canister. Some vacuum manufacturers claim that these models offer the strongest vacuum power possible without losing suction, even when the dirt canister is filled.
Hire a Reputable Company
Choosing a reliable firm for carpet cleaning in Denver, CO is the first step in making sure that your carpets will be expertly attended to. The team at 5280 will meet and exceed your expectations with friendly, professional service.
Categories:
Carpet Cleaning