Carpet Cleaning Mistakes Many Denver Residents Make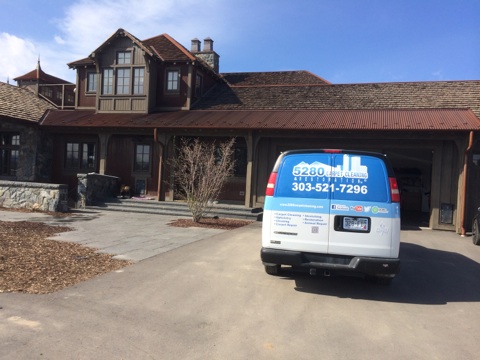 Carpets are not an inexpensive purchase, and because they are subjected to soiled shoes, dirty pets, a multitude of spills and many other kinds of pollutants, it takes a lot of maintenance to ensure they don't become seriously worn out or irreversibly damaged. Once homeowners begin to see signs of built up dirt or stains, it can cause immediate panic, but by then it may already be too late. Consistent carpet care is required if you want to maintain longevity and a spotless appearance. Unfortunately, there are numerous mistakes that people continuously make when it comes to their carpet cleaning efforts. Below are a few of the most common blunders Denver residents want to make certain they avoid making themselves.
Trying to Clean on Your Own
This is arguably the number one error homeowners make when it comes to carpet cleaning. They believe they're going to save themselves a few bucks by renting a machine and buying their own cleaner. In reality, the odds that you would be doing more harm to your carpets than good are very high. Not only are these big, bulky machines very hard to maneuver around and move from room to room, not allowing for the most effective job, but they can also ruin carpets when they aren't properly used. They have been known to dispense too much water or solution, making it nearly impossible to thoroughly clean up and dry out. Rentals are also far less superior to the equipment that professional carpet cleaners use and don't usually end up giving you the deep clean you really need to extract all the contaminants from within the carpet fibers.
Not Getting a Written Estimate
There are definitely good deals to be found for carpet cleaning from some very honest companies, but it's also necessary to watch out for the occasional scam. When checking out advertised prices that seem incredibly low, proceed with caution as some carpet cleaners will insist the lower price is only for a very basic cleaning and anything else will cost extra. Once they already have a signed contract for services from you there isn't much you'll be able to do, so you always want to make sure you receive a written estimate detailing everything you wish to have done before you actually make a commitment.
Not Doing a Test Before Applying Cleaner
Numerous products on the market claim to be exactly what you need to get those carpets fresh, clean and stain-free once again. However, that doesn't mean you should run out and buy anything just yet. Every carpet comes with cleaning recommendations from the manufacturer, and veering away from these instructions can leave you with a voided warranty. If you feel it's imperative that you give your carpet some kind of cleaning or need to do a spot removal before your next professional carpet cleaning, it's a must to test out any product you intend to use on an inconspicuous area to make sure your carpet won't have a negative reaction, even if it's a simple homemade remedy.
Long-lasting carpet damage is often the result of homeowners who made one of the mistakes mentioned above. Let a trustworthy professional company in Denver do their carpet cleaning job, and you're sure to enjoy your carpet for years to come.
Categories:
Carpet Cleaning