Carpet Cleaning from 5280 Now Available in the Highlands Ranch Area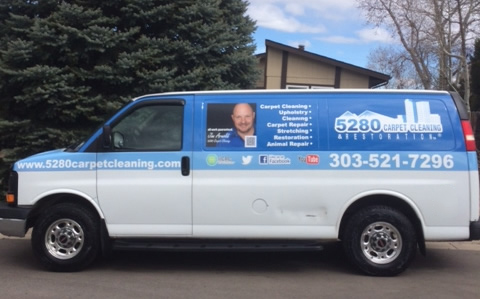 One of the most trusted professional carpet cleaning service companies in the state of Colorado now has a location in Highlands Ranch, Colorado. 5280 Carpet Cleaning recently opened a service location in the Southern Denver metro area to provide the same outstanding carpet cleaning, upholstery cleaning, water damage restoration, fire damage restoration and additional carpet service needs. Our staff realizes how important your belongings are to you, which is why we treat our customers items as if they were our own. Keeping your carpets and furniture like new requires maintenance just as any other valuable would, especially in high traffic areas of your home. We are pleased to announce the opening of our new Highlands Ranch, Colorado carpet cleaning location.
5280 Carpet Cleaning Highlands Ranch Location
9457 S. University Blvd
Highlands Ranch CO 80126-4976
Call Today for a FREE Quote: 303-882-1891
Prices for the various methods of upholstery cleaning and stain removal vary greatly and are contingent upon several factors. A customer service representative can develop a personalized quote based on the piece of furniture, the type of fabric, and the severity of any stains or irregularities. Every piece of furniture is different and some pieces may be harder to clean than others.
Categories:
Carpet Cleaning