Criteria For Choosing Credible Carpet Cleaners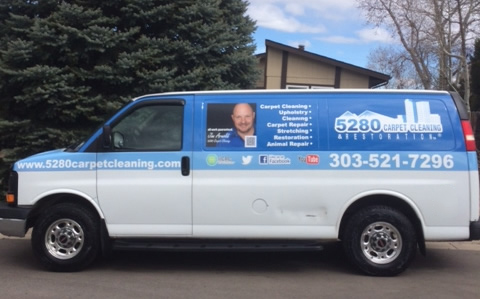 If you are serious about preserving your carpet investment, desire a floor that adds to the comfort and appeal of your home and want to maintain a healthy indoor environment, it's crucial to have deep cleanings done on a regular basis. No matter how rigorous your vacuuming routine is, it simply won't be enough to thoroughly rid your carpet fibers of embedded soil and eliminate unpleasant odors. Since it's important to find professional carpet cleaners you can trust, there are several criteria you should use to evaluate a service before choosing one to let into your home.
See What Past Customers Have to Say
Referrals and reviews are among the best way to find a carpet cleaning company that provides services worth hiring. Even if you don't personally know someone that can give you a referral, the Internet is full of customer testimonials and honest feedback that can help you make an informed decision. It's also completely acceptable to request contact information for references, which will gladly be handed over by any reputable business.
Ask About Their Hiring Policy
The owner of the business may have all the experience in the world, which is definitely a plus, however, it is just as significant to know the background and training of the technicians working for the company. It isn't uncommon for carpet cleaners to be left in a home unattended, and knowing that they have gone through a proper background check prior to being hired can give you great peace of mind. In addition, you want to employ the services of a company that ensures all of their technicians to be licensed, certified and insured. When they have sufficient knowledge of the different types of carpet materials and the appropriate cleaning procedures of each, it minimizes the risk of damages.
Inspect Their Carpet Cleaning Methods and Treatment
The carpet cleaning process of a particular company should be a major consideration when seeking out services. Though truck-mounted hot water extraction (also known as steam cleaning) is one of the most preferred techniques in the industry because of its ability to completely remove dirt, dust and allergens, it's important to make certain you understand the various options of carpet cleaning methods and the specific recommendations made by your carpet's manufacturer. Carefully evaluate all of the available treatments offered by the different services you are interviewing.
Find Out if They Offer Other Services
Superior carpet cleaners generally offer specialized services outside of their standard carpet cleaning skills and have expert technicians in tile and grout cleaning, upholstery cleaning, stain removal, carpet repair and water damage restoration as well. This allows you to stick with one company that can be counted on to perform any of these tasks at a high level of proficiency.
Advertising cheap prices, hesitancy to provide customer referrals and no guarantee for services performed are red flags to watch out for when assessing individual cleaning companies. Selecting the right professional carpet cleaner will be essential to the longevity and appearance of your carpet.
Categories:
Carpet Cleaning