Professional Castle Rock Carpet Cleaning or DIY?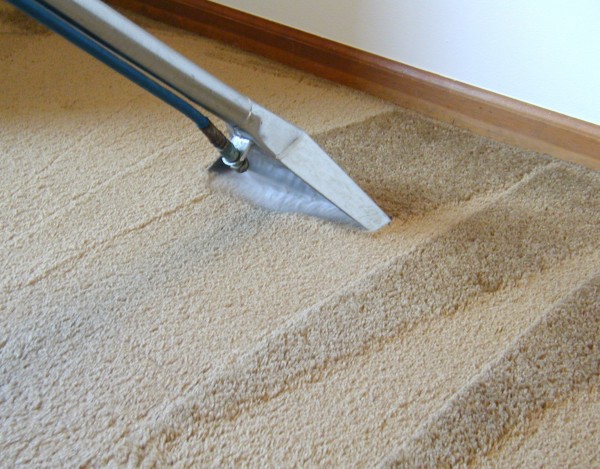 Some of the popular do-it-yourself carpet cleaning machines that are available on the market do not have anything to do with steam at all. They don't produce a bit of steam when cleaning, but use hot water.
Carpet Cleaning 101
Consumer-grade carpet cleaning units inject hot water into the carpet and extract this liquid through a vacuum. The dirty water is usually deposited in a separate tank, while the clean water is held in another one. This process is called the liquid extraction.
In contrast, expect a professional liquid extraction carpet cleaning session in Castle Rock to require specialized equipment that uses extremely hot water, powerful vacuum, and special cleaning solutions to dislodge dirt, grease, stains, and other impurities in the carpet.
This method is proven to be an effective way to safely clean all types of carpets whether they are used for the home or in businesses. Liquid extraction is also effective for cleaning expensive rugs and floor coverings.
  DIY
Purchasing a liquid extraction machine can vary in price from $120 to $600. The more expensive units are very bulky and heavy to use, while the less expensive models resemble vacuum cleaners and are primarily made for light use and quick cleanups.
The vacuum-styled carpet cleaners typically require several rounds of emptying the dirty water from the holding tank and replenishing the clean water tank several times during use. Special cleaning solutions are added to a small distributor tank and are mixed with the water or sprayed directly onto the carpet.
Because virtually all of these types of carpet cleaners use the liquid extraction process, several hours must pass to let the carpet completely dry out because the vacuum strength of these consumer products cannot remove all the water left in the carpet.
The Pro Treatment
Some professional carpet cleaning businesses, such as 5280, use specialized trucks that provide water, which is significantly hotter than what home water plumbing can supply. This aids in superior cleaning results.
In addition, a powerful vacuum system from specialized trucks assures that virtually all of the liquid is extracted from the carpet, in addition to removing the excess humidity in the house that is normally generated during the cleaning. This means the carpet dries almost immediately after cleaning.
Choosing the right carpet cleaning company in Castle Rock is only part of the equation; you want professional and friendly service as well. At 5280, both are provided with a smile.
Categories:
Carpet Cleaning