Why You Should Use a Trusted Golden, CO Carpet Cleaning Pro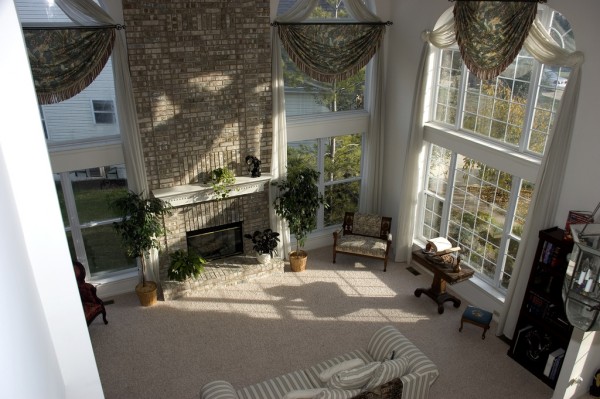 In any home, the first thing that usually gets noticed by visitors is the condition of the carpet. If the carpets look clean, it makes a good statement about the house or apartment. But for busy people, carpet cleaning is not usually at the top of the list of things to do.
Why Carpet Cleaning in Golden, CO is Important
Aside from the great benefits of having a carpet that looks newer and smells fresher after cleaning, it also helps to maintain the value of the residence. While not usually thought of as a furnishing, the carpet is an integral part in making homes look cozy and comfy.
For businesses, a professional look must be presented to customers who walk through the door, and if the carpets look unkempt and dirty, this can make an unconscious negative impression on their clientele.
Carpet cleaning is not only good for appearances, it also improves the quality of indoor air by removing loose dirt, dust, pollen and other particles.
For pet owners, carpet cleaning is essential for keeping undesirable odors in the home at bay. Depending on how severe the problem is, it may involve carpet repair or even replacement if it is too damaged to save.
Call the Experts
Some individuals prefer doing carpet cleaning on their own by using "steam cleaning" carpet machines. But these consumer grade products do not have the power or the strength to really do an effective job when compared to professional equipment.
They do, to a certain extent, clean, but the expense and hassle of using them often offsets the DIY aspects for this chore.
Professional carpet cleaning is a good solution for those who don't want or do not have the time to invest in doing it themselves. Carpet cleaning services, such as 5280, have trained professionals that know what it takes to do an effective job by utilizing professional cleaning equipment to produce excellent results.
Keeping it Clean
Between cleanings there are a few things that can be done to keep carpets fresh, such as using hallway runners or small area rugs to cover the carpet in high traffic areas. Carpet runners are relatively inexpensive and can be purchased at various department stores or bargain outlets.
If you expect to have company over, and especially if there are small children involved, serve uncolored sodas that are sugar free. If accidental spills occur, they won't stain your carpets.
For adults that show up, place area rugs around "danger zones," such as coffee tables, to absorb any accidental spills.
If you're looking to get that original freshness back into your carpets, a professional Golden carpet cleaning service is the only way to go.
Categories:
Carpet Cleaning